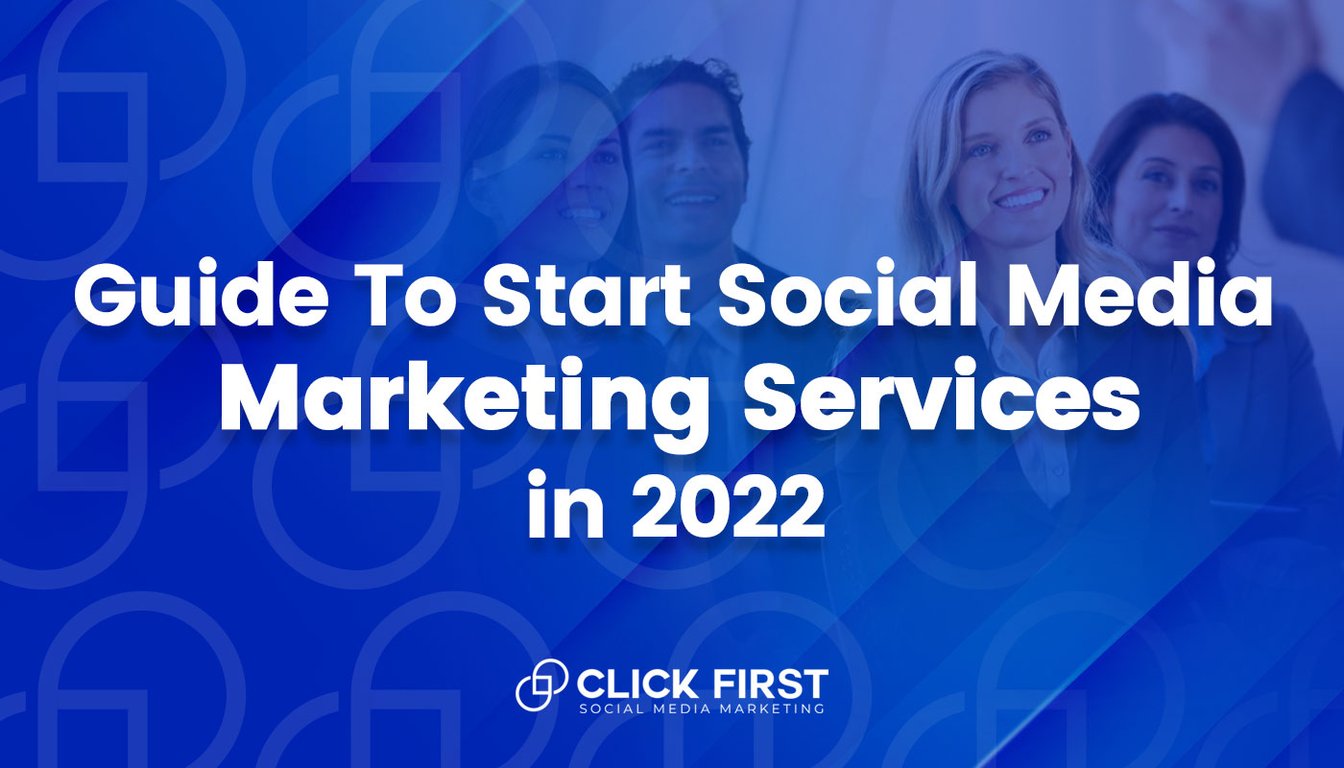 When it comes to marketing your business, there is no doubt that social media marketing should be a key part of your strategy. After all, there are now 3.96 billion social media users worldwide – and this number is only set to grow. But with so many different platforms out there, it can be tough to know where to start. Do you focus your efforts on Instagram, Twitter, LinkedIn, and Facebook marketing? And what kind of content should you create to get the most engagement and reach? If you're feeling a little overwhelmed, don't worry – we're here to help. In this blog post, we'll give you a step-by-step guide to starting social media marketing services in 2022. Ready to get started? Let's dive in!
The benefits of social media management go beyond reaching out to followers. Unlike traditional marketing methods, these services target potential customers through social media channels. They will use these channels to boost brand awareness and reach business goals. Social media management services may include market research, strategy building, and consumer engagement. They may also include campaign-based social media marketing management. In addition to managing your social media presence, these services help promote your brand through paid advertisements.
An essential aspect of social media management is understanding the sites to focus on and the interests of your target audience. The social media manager must collect data frequently to learn about topics that resonate with the target audience and improve on those areas. Data collection will also show whether your company's products or services are effectively reaching your audience. A good social media management service will be able to collect data from a variety of social media platforms, including blogs, Facebook pages, and Twitter.
Once the content is posted, and the ads are run, social media marketing services continue to help your brand achieve its full potential on these platforms. Besides reaching the right audience, they'll keep up with competitors and outperform them. To achieve this, they'll track content, ads, and sentiment. These tools can help you discover topics, hashtags, and audience trends. Once you know what types of posts are most effective, you can optimize your social media marketing strategy for maximum results.
While social media management services are essential for marketing, they can also be used to build customer relationships and improve brand loyalty. Social media managers like Click First SMM will interact with followers and commenters, ensuring that your company is transparent and responsive. This will make consumers feel good about your company, which in turn will increase your sales. So how do you ensure that your social media marketing strategy works for you? Consider hiring a social media management service to manage your social media accounts.
Social media advertising services range in price from a few dollars a day to million-dollar campaigns. Your budget will depend on your campaign's goals, the ad's quality, and the size of your target audience. Regardless of your budget, it is important to do a little research and compare different agencies before hiring one to handle your social media marketing. Listed below are some tips to help you decide which type of social media marketing services to use.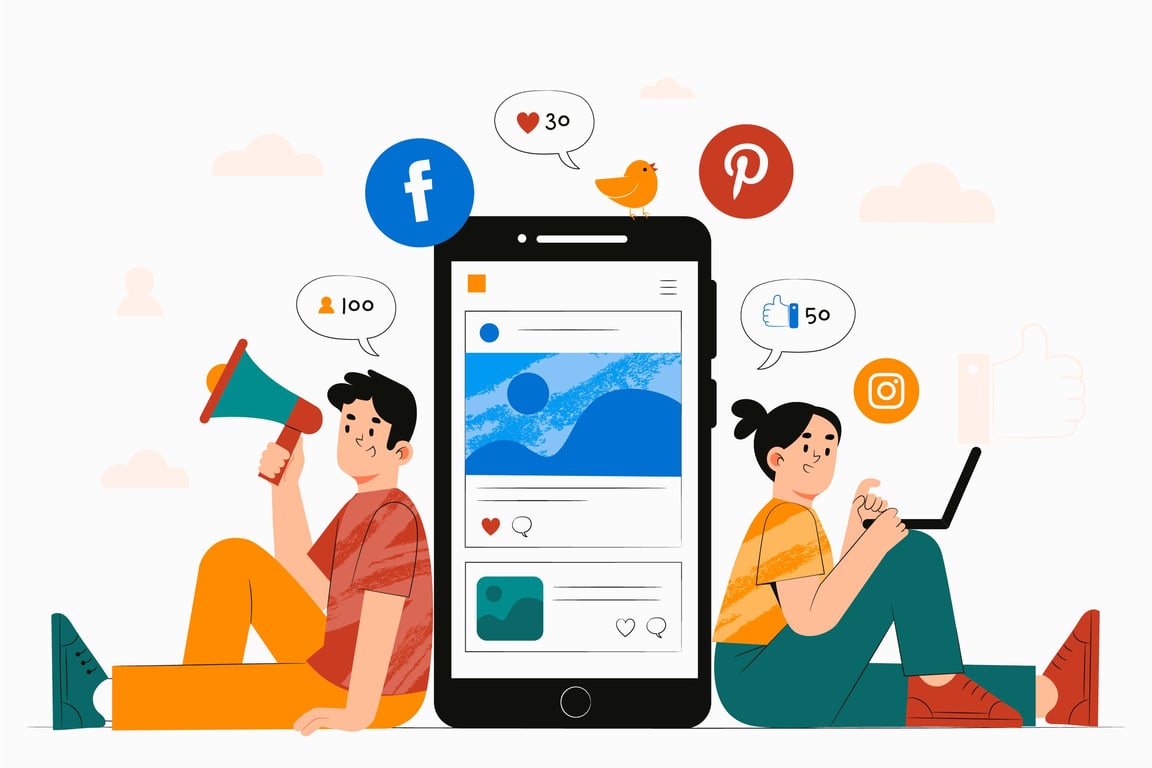 The first step in launching a social media advertising campaign is to define your ideal customer. Depending on your industry, your goals can include gaining more awareness and driving traffic to your website. Once you know your audience, you can create a campaign, set a budget, and create content for your ads. The next step in the process is to create a marketing strategy to maximize your return on investment. You should choose a strategy based on your needs and the goals of your business.
A social media agency like Click First SMM will also be able to recommend which social media channels are best for your business. Each social network offers unique features that make them distinct. You may not have the budget for smaller brands to pay for the more expensive, high-end services. If your business is mid-sized, you can start with a basic service package and gradually increase your budget. Whether you need to make more sales or just want to improve brand and customer engagement, social media advertising services can help you.
While you can do it yourself, you might be better off hiring a social media agency to handle your social media marketing. Social media agencies have specialists who can create your business's best social media campaigns. These companies know what they're doing and can help you maximize your ROI. In addition to hiring an expert, you should also look for social media agencies that offer multiple packages. For instance, Click First SMM offers different packages for various types of businesses.
The Instagram marketing services agency will continue to play a pivotal role in the future of the social media platform. While some agencies will concentrate on Instagram campaign management alone, others will offer complete social media strategy development. A great Instagram marketing service will provide targeted analytics for your posts and manage publishing schedules for you. If you do not have the time to manage your social media platforms, hiring an Instagram marketing agency will enable you to focus on developing your products or creating a better customer experience.
The Instagram marketing services agency will have extensive knowledge of the social media platform and can produce engaging content for brand profiles and improve target audience targeting strategies. They will also have access to third-party solutions and reporting tools. These tools will allow Instagram marketing agencies to monitor performance and gain deeper insights into your audience. They may also leverage scheduling software and Photoshop to produce high-quality content. Ultimately, the Instagram marketing services agency will play a pivotal role in 2022.
As a key member of the marketing team, Instagram marketing services can help your brand engage with a global audience. The Instagram platform has been a growing social platform for brands to interact with their audience. With the introduction of Reels and Carousel, Instagram has become the leading platform for audience interaction on social media. In addition, Instagram users can record short videos, set them to music, and post them anywhere on the forum.
In addition to content creation, an Instagram marketing agency should also have knowledge of the different types of Instagram content. The Instagram Shopping feature can be a lucrative avenue for your business. A good Instagram marketing agency can use this tool in tandem with your overall inbound marketing campaign to attract more customers. They can also provide other digital marketing services such as paid social media advertising, analytics, and social monitoring. This allows you to maximize revenue and make more money from your customers.
While some components of social media marketing can be handled by a company in-house, others must be outsourced to a social media marketing agency with extensive experience. Many of these agencies have the resources and experience to handle the day-to-day, weekly, and monthly social media marketing tasks. When starting out, it's difficult to gauge how much you'll need to spend on social media marketing. Ultimately, you'll need time to determine which functions are most effective for your business.
In 2022, there will be more emphasis on a variety of social media marketing trends. Social media will continue to be a key driver of overall business success. Companies focusing on audience intelligence and genuine relationship building will be more successful than those focusing on ad placement and click-through rates. However, there are many benefits to leveraging social media marketing services for your business. Using these services will give you access to an audience that is not necessarily your target demographic.
While social media has grown over the years, it has now become a central part of many successful business strategies. What started as a simple way to share pictures and videos is now a serious marketing force. If you're looking to accelerate sales and generate leads, consider social media marketing services for your business. But first, learn the ins and outs of SMM. It's not as hard as it sounds. You need to understand how the various social media platforms work.
For example, a social media marketing agency can create an omnichannel solution for your brand. An omnichannel solution will give you the data you need to make data-driven decisions and scale your social media marketing strategy. For example, a hotel marketer can generate a series of Instagram Stories that quiz viewers on the secrets of the hotel or give hints about upgrades in their rooms. The content of these stories is engaging, and they're highly likely to convert into sales.
Before you can begin advertising on social media, you should first set an objective. This is the goal or objective you want to achieve with your paid social strategy. Think of your strategy as a road trip: the ads you purchase will start your audience on their newsfeed and lead them to your destination. You can also choose to use dynamic creative ads, which are personalized and automated. Then, you can use these ads to promote a particular product or service to a specific audience.
Content and audience of social media platforms vary greatly. Instagram, for example, focuses heavily on visual content, while Facebook caters to shoppers. LinkedIn is a social media platform for networking professionals. Paid social media on each of these platforms will differ based on the type of campaign you want to run and your target audience. For example, LinkedIn's audience consists primarily of business people. Each platform has different requirements for paid social media marketing.
Conversion tools vary, but they all have one common goal: to get contact information. Social media ads can be used as a form fill, landing page, or both. Different businesses may use a different combination of conversion tools, so be sure to consider your industry and your audience before choosing a social media ad campaign. To help your business grow, be sure to follow the most effective social media marketing strategies. Don't forget to set goals and measure your results!
Paid social media marketing is an effective way to increase brand awareness and promote new products. There are many different platforms for these ads, and they help marketers cater to various audiences. Paid social ads allow them to track their ROI and measure campaign performance. You can also set up automated rules for Facebook ads. One of the most effective paid social campaigns is a video ad. Video ads are also one of the most effective ways to increase ROAS.
Facebook marketing services tend to focus more on creating ad campaigns that target a specific audience, while Instagram marketing services focus more on creating visually appealing posts that will catch users' attention.
Additionally, influencer marketing services often involve working with social media influencers to promote a brand or product, while Facebook and Instagram marketing services can be more general.
Finally, it's worth noting that Instagram marketing is typically geared towards businesses trying to reach a younger audience, while Facebook marketing services can be effective for companies of all ages.