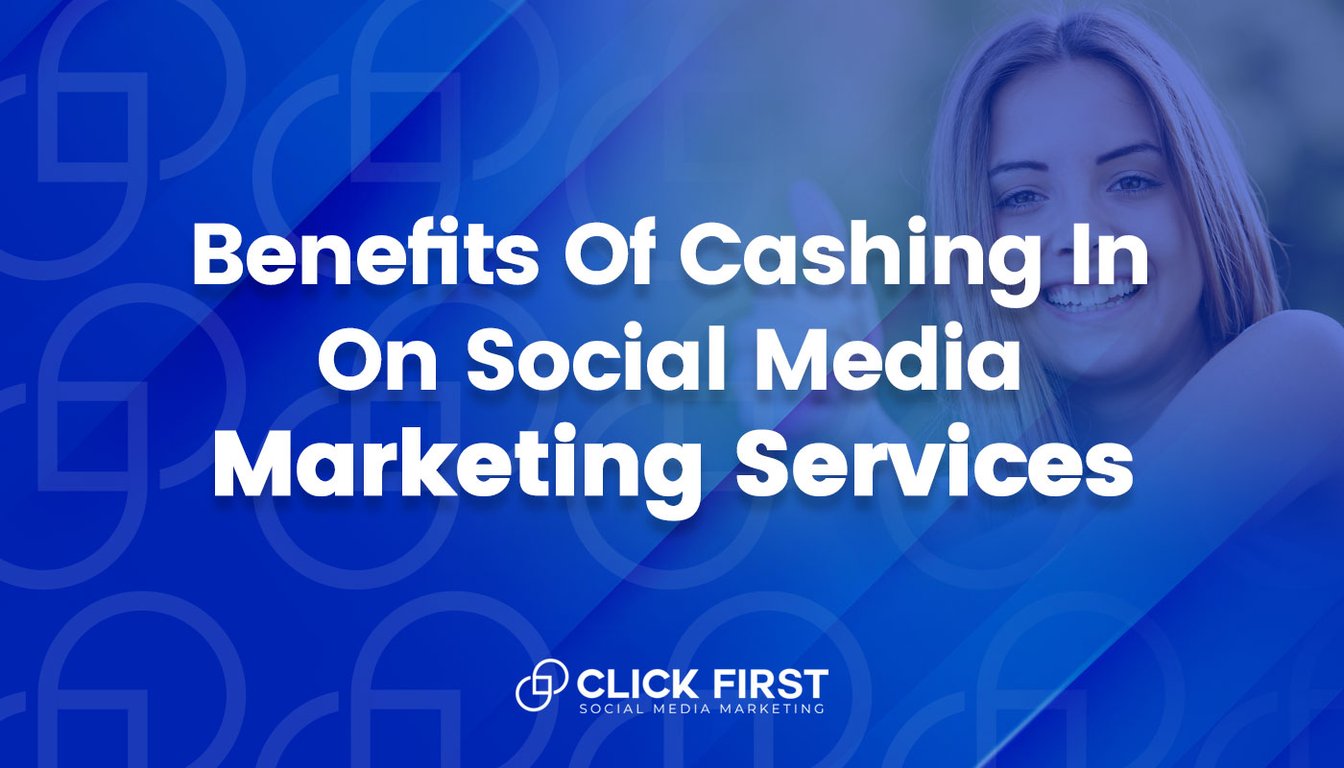 Hiring social media marketing services has several advantages. Foremost, it is less expensive than traditional outbound marketing. According to Hubspot, inbound marketing leads cost approximately half as much as outbound marketing leads. Second, social media can help you compete with your competitors and beat them to the punch. This way, you can gain more market share and compete with them on the same playing field.
Hiring a social media management company has countless advantages. First, you won't have to worry about posting content on your own. Experts in the field know how to optimize campaigns and create attractive ads. They'll also help you scale your campaigns and analyze data. Creating a monthly report that shows whether your campaign is working can take hours. If it is, an expert like Click First SMM can offer you advice on the best strategy to take for the next month.
A social media marketing agency will project your brand's values on various social networks. They can showcase your business's cost-effectiveness, emotional appeal, and practical benefits. The social media manager has experience and knowledge to help users discover your brand's values. In addition, they will help you create a positive brand image. By hiring a social media management firm, you'll avoid the risk of making a misstep or missing out on critical insights.
Secondly, social media marketing agencies have specialized professionals to manage your campaign. Their objective is to increase brand recognition and improve online sales. In addition to that, they save your time. Social media agencies have a proven track record of success and will have an expert social media team to help you grow your business online. In addition to being efficient, hiring a social media marketing agency will reduce your stress level and improve your business's bottom line.
Lastly, it's easy to lose track of your daily postings on social networks, so hiring a social media marketing agency is essential in growing a successful online business. Social media marketing requires a lot of creativity and is best left to the pros. By hiring a social media marketing company, you can focus on the core of your business and get back to doing what you love. If you don't have time for this, consider using a marketing agency. They'll manage your social media accounts and create relevant content for you.
Cashing in on social media marketing services can be beneficial for your business in many ways. For one thing, this type of advertising reaches a much larger audience and can increase your leads. In addition, social media platforms allow you to customize your demographics and track how effective your advertisements are. You can target consumers based on their interests, location, or other factors. You can also choose to have your ads appear on various social networks and in multiple ways.
Another benefit of cashing in on social media advertising services is the ability to automate tasks that were once manual. One of the most common examples is signing a contract with a social media agency that will run a client's social media accounts. These contracts usually include a bundle of services, such as monthly analytics reports. This is an excellent option for agencies that want to build deep client relationships and a predictable income. Likewise, as your client base grows, so will your social media team's expertise.
In addition to the potential to target specific demographics, paid social media advertising services are also much cheaper than paid search-engine ads. Social ads can include video stories and shoppable ads. And marketers are forecasting to spend $102 billion on paid social media ads this year. With so many advantages and benefits to consider, it makes sense to tap into these opportunities. You can begin by testing your budget and seeing what works best for your business.
Increasing brand awareness is crucial for a successful social media campaign. While reaching your target audience is the first step, you must keep them engaged and interested. Click First SMM can help you with this task by creating exciting videos and creative copy. Paid social media ads and promoted posts grab their attention and keep your brand top of mind.
Social media marketing uses popular social networking sites to promote a product or service. It involves using various techniques to reach a target audience and solicit feedback. The benefits of using social media for marketing services are numerous, with many marketing goals being achieved. Social media can be an inexpensive, easy way to reach a large audience. Compared to traditional advertising methods, it is very effective at boosting online sales.
Social media marketing services help businesses reach more people than ever, and one contract can pay for years of social media marketing. For example, a significant media interview may lead to subsequent interviews and a line item on a resume. Social media marketing services can also help business owners engage with their target audience on a personal level. Ultimately, cashing in on social media can lead to a higher bottom line.
With social media's worldwide reach, businesses can broadcast live events and engage their target audience one-on-one. Additionally, businesses can engage with customers via social media by providing educational content, addressing their questions, and providing other pertinent information. By delivering relevant content, social media marketing helps companies improve their customer service and create an online community. So, it's easy to see why social media is a powerful way to market a product or service.
The benefits of social media marketing are numerous. It allows marketers to reach a larger audience, increasing their conversion rates and sales cycles. Social media can also be used to identify problems or concerns with their target audience. Social media can help businesses establish a trusted authority and build a loyal fan base by providing great content. And most importantly, social media can help companies reach their target audience more easily.
For many reasons, working with an Instagram marketing services agency can be a smart move. Firstly, it can keep up with new trends, helping you create content that is relevant and on-brand. Additionally, an agency can help you explore new marketing methods, such as working with influencers and live videos. Having an Instagram marketing services agency on your team can help you maximize your reach, increase engagement, and boost your revenue.
A specialist in Instagram marketing will understand the platform's unique features and how to leverage multiple content types. They will know which hashtags to use and will be able to recommend creative ways to use them. Additionally, they'll be able to work with you to select the best hashtags. This expertise won't just benefit your business; it will also help you get noticed on other social media channels. With all these benefits, working with an Instagram marketing services agency will give your business an edge over your competitors.
The production team at an Instagram marketing services agency will ensure that the content you post on the platform is engaging and interactive. They'll use the latest technology to make your work as eye-catching as possible. The Instagram marketing services agency will work as an extension of your in-house team, providing digital direction, strategic guidance, and various other benefits. As a startup, Instagram can be a hugely influential platform for building your brand. The agency can also match you with an expert to create a content strategy that fits your needs.
An Instagram marketing services agency will give you access to 10 years of brand performance data and get you started with your campaign. With access to this data, your team will have a real-time view of your brand's influence and how it compares with other brands in your industry. With this information, you'll be well on your way to doubling your sales and engagement. You'll be able to target the right audience with the right content and reach millions of new customers.
Several benefits are associated with using paid social media marketing services, including increased web traffic, brand awareness, and customer referrals. In addition to generating traffic, social media marketing also increases the number of relevant followers, who may closely match your customers' demographics, interests, and behavior. When people are aware of a brand, they are more likely to purchase from it. Social media engagement also increases brand awareness and improves word of mouth.
The most obvious benefit of paid social media marketing services is that they can handle most aspects of the campaign for you so that you can focus on developing and promoting your product or service. While Facebook is the leading platform for this, other social media sites also offer paid advertising opportunities. However, when it comes to measuring the ROI of your paid social media marketing campaigns, it is essential to keep track of the results to make sure that the investment is worthwhile.
The benefits of social media advertising go beyond simply increasing website traffic. When used effectively, these platforms enable businesses to analyze consumer demographics, which can be valuable for improving their offerings. In addition, social media advertising helps companies humanize their brands, which increases their chances of converting visitors to customers. These benefits can be huge for your business. When used correctly, these services can greatly increase your visibility on social networks. You'll never feel overwhelmed with your marketing efforts again.
The benefits of paid social media marketing services also extend to retargeting consumers. Many platforms let you create customized ads based on consumer behavior. For instance, Facebook ads can be tailored to target people who have visited specific products or pages. These targeted advertising strategies can make it easier to attract new customers and get them further down the purchasing funnel. So, why wait? Why not invest in paid social media marketing services today with Click First SMM? You'll be glad you did!
Influencer marketing services can help businesses tap into new markets and reach out to potential customers who may not be aware of the business. This type of marketing can also help build brand awareness and create a buzz around a product or service, leading to increased sales. Facebook marketing services can help businesses to connect with their target audience and build relationships with potential and existing customers. This type of marketing can also help businesses create a more visible online presence, leading to increased traffic and sales. Instagram marketing services can help businesses reach out to potential active customers on this social media platform. This type of marketing can also help businesses to build brand awareness and create a buzz around a product or service. These marketing services can help businesses boost their sales and reach new markets.
To cut a long story short, Influencer marketing services can help businesses to connect with potential customers through social media platforms like Facebook and Instagram. By using influencers to promote their products or services, businesses can reach a larger audience and generate more interest in what they have to offer. Facebook marketing services can help businesses create and manage their Facebook pages and create and run ads on the platform. Instagram marketing services can help businesses to develop and manage their accounts, as well as to run ads and create content for the platform. Both platforms offer businesses a way to reach numerous people at once, resulting in more customers and sales.
Undoubtedly, a company's success these days requires a solid social media presence, and that is where an Instagram marketing services agency can play a significant role. By developing and managing an effective social media strategy, an agency can help a company to reach a broad audience, build its brand, and generate leads and sales. In short, an agency can be a crucial partner in a company's success.